Veranstaltungen

//

Kalender

//

02.03.2022
02.03.2022
Infected Rain (MD)
Die Veranstaltung muss abgesagt werden. Tickets können bei den jeweiligen Vorverkaufsstellen zurückgegeben werden.
Dagoba (FR) + Support

Mittwoch, 2. März 2022, 19:30 UHR,

Saal




VA: RH-Veranstaltung
PREISE
Member Vorverkauf: 20,00€
Vorverkauf: 22,00€
Member Abendkassa: 22,00€
Abendkassa: 27,00€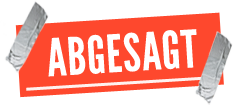 Infected Rain
FOTO: Victoria Wonka
International modern metal band INFECTED RAIN is thrilled to announce that they have entered the studio to begin recording their upcoming fifth full-length album! Frontwoman Lena Scissorhands has issued an official update from the studio, hinting at what's coming next with their music and conceptual themes.
INFECTED RAIN's Lena Scissorhands says:
"Working on the new album is like a breath of fresh air for us! We needed this like never before! So much to say, so much to talk about... This challenging year gave us a lot to think about on a personal and social level. Every song here is painfully sincere and raw, digesting it might take you a minute."
In anticipation of the upcoming music, the Moldovan frontrunners have revealed a brand new "singthrough" video featuring a passionate studio performance by Lena Scissorhands of the hard-hitting track "Taphephobia", cut from their most recent full-length album, Endorphin.
INFECTED RAIN's next release will follow their aforementioned latest full-length album, Endorphin, released in 2019 and featuring multi-faceted fan favorites such as "The Earth Mantra", "Passerby", "Lure", "Storm", "Black Gold" and more. Fierce screams and growls, heavy riffs and pounding beats combined with ingenious samples make INFECTED RAIN's style an energetic blend of the best modern metal styles the heavy music scene currently has to offer. Formed in 2008, the band made their first appearance on stage in the same year, performing a concert dedicated to Slayer. Countless shows all over Europe and Russia followed, alongside headlining slots at some of Europe's biggest festivals, until they gained the well-deserved attention of leading rock and metal label Napalm Records. INFECTED RAIN has released two EPs, several singles and four critically acclaimed full-length records to date.
https://www.infectedrain.com
Dagoba
FOTO: Morgane Khouni
Die Modern-Metal Band DAGOBA ist zurück! Nachdem sie der Metalszene mit ihrer explosiven Mischung aus Metal und Nackenbrecher-Grooves ihren Stempel aufgedrückt haben, unermüdlich auf Tour waren und die Bühne mit legendären Acts wie METALLICA, MACHINE HEAD und IN FLAMES teilten, haben DAGOBA beim führenden österreichischen Metal-Label Napalm Records unterschrieben, um ihre Karriere auf das nächste Level zu bringen. Auf der neuen Single "The Hunt" meldet sich das Vierergespann mit ihrem bisher ambitioniertesten Material zurück: Durchdringende Vocals, Modern-Metal-infizierte Gitarren und eine satte Produktion geben das Gefühl, dass DAGOBA auf der Höhe ihres Könnens sind, ihre Grenzen erweitern und elektronische Elemente nahtlos in ihre Modern-Metal-Formel einbauen! "The Hunt" wird sowohl digital als Single, sowie als limitierte 7"-Vinyl erhältlich sein, die einen exklusiven Remix von "The Hunt" enthält, der zeigt, wie weit DAGOBA mit ihren elektronischen Einflüssen gehen können - ein Muss für echte Fans des Modern-Metal!
https://www.facebook.com/dagobaofficial