Veranstaltungen

//

Kalender

//

28.09.2022
28.09.2022
Truckfighter (SWE)
Greenleaf (SWE)

Mittwoch, 28. September 2022, 19:00 UHR,

Saal




VA: Rockhouse-Bar
PREISE
Vorverkauf: 30,00€
Abendkassa: 35,00€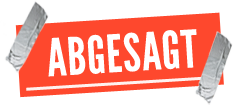 Truckfighter
FOTO: 43325
Swedish fuzzveterans or almost like livin' legends. Also the arranger of the festival and might not need any further presentation except you can expect a hell of a fuzz.
https://www.facebook.com/truckfighters
Greenleaf
FOTO: 43326
One of the bands that played the first edition of the festival, insanely good then and we strongly believe they will be insanely good now as well elevated to at least the double. Fuzz/stoner but with a big foot still in good old rock n' roll. You don't won't to miss this, new album since last time and a back catalogue that is insane.
https://www.facebook.com/greenleafrocks