Veranstaltungen

//

Kalender

//

23.11.2021
23.11.2021
Sturle Dagsland (NO)

Die Veranstaltung muss leider abgesagt werden. Bereits gekaufte Tickets können bei den jeweiligen Vorverkaufsstellen zurückgegeben werden.
opener: Backwards Charm (AT)

Dienstag, 23. November 2021, 20:00 UHR,

Bar




VA: RH-Veranstaltung
PREISE
Member Vorverkauf: 12,00€
Vorverkauf: 14,00€
Member Abendkassa: 14,00€
Abendkassa: 17,00€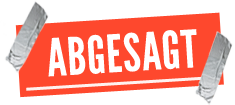 Sturle Dagsland
"Enchanted!" - The Needle Drop


"Unlike anything I have ever heard!" – The Quietus


"Indescribable!" - VICE

______________________


Sturle Dagsland ist ein viel gefeierter Künstler aus Norwegen. Mit seiner wilden und einzigartigen Performance fesselt er das Publikum und nimmer den Zuhörer mit auf eine abenteuerliche, surreale und wundervolle Reise. 
Er kreiirt Musik mit einer düsteren, ätherischen und unbestreitbaren Intensität, die niemanden Gleichgültig zurücklässt. Zusammen mit seinem Bruder Sjur schaffen sie eine expressive, sich stets verändernde Klanglandschaft, die sich in kürzester Zeit von tranceartiger Ruhe zu wildem, abrasivem Chaos hochsteigern kann. 
2021 erschien das selbstbetitelte Debüt Album des Projekts.
______________________
"Extraordinary Troath-singing Performance" – The Independent
"The Christ Of Experimental Music" – Arctic Drones
"By the end, a packed Dome Of Visions – is left speechless at what they've just witnessed. Minds completely blown " – Drowned in Sound
"An adventurous spirit, a unique sound and an irrefutable intensity... The music has a primitive and ethereal feeling. It's dark, disruptive, astonishing and groundbreaking...They cannot be categorized, because they sound like nothing that already exists." - The Wall
"Music in its most raw form.. Sturle Dagsland screamed, bashed, yodeled, wailed, yelled and hung upside down from the ceiling.. It was life affirming.". - Louderthanwar
"Sturle Dagsland does not leave anyone feel indifferent, turning their concerts into a wild brutal apocalypse" - Asociación Cultural Somos Arte, Spain
"A Male Björk!" – The Line Of Best Fit
"It's rare to find a song that sounds so different, so unusual and so appealing all at once. It occurred to me at one point that this might be what poking your head into an alien nightclub sounds like." - anewbandaday.com
"In the 21st century it is difficult to surprise, but this is what Sturle Dagsland does. With his long blond hair and elvish good looks Sturle sings mythical songs that leaves no one feel indifferent.. And from his piercing eyes you can not hide even in the darkest corners of the room" - Musecube.org, Moscow
"I'm staring with my mouth wide open by undiminished wonder. It's impossible to describe their performance in words. Sturle Dagsland is not from this planet. He might be here, but he is not a man. The soundscape, voices energy and their Nightmarish
performance is indescribable" - Postimees.ee
 
"Simultaneously beautiful, terrifying and exhilarating, which goes for this astonishing record as a whole. It feels closer to sorcery than songwriting.". MOJO


"Armed with an impressive array of obscure and worldly instruments and an astounding vocal, Norwegian artist Sturle Dagsland has crafted an album that is extraordinary, compelling and undoubtedly idiosyncratic. 4.5/5" The AU Review


 "Sturle Dagsland is one of the most interesting artists in the experimental music industry. His sound assimilates the best of the world's cultural avant-garde. A dream explorer who balance between avant-garde pop, psychedelia and electronic landscapes" 
 WARP Magazine
https://www.facebook.com/sturledagsland
Backwards Charm
FOTO: Simon Laabmayr
FOTO: 42687
Gut 2 Jahre nach dem Vorgänger "Far From Heaven In My Mind" veröffentlichte die Salzburger/Wiener Band Backwards Charm im August 2020 ihr aktuelles Album "Nevergreen" beim US-amerikanischen Indie Label Somewherecold Records.
Die Möglichkeit die neue Platte live zu präsentieren blieb der Band natürlich überwiegend verwehrt. Nevergreen wurde praktisch aus dem Homeoffice in die Welt entlassen. Der Umstand dass die Songs des Albums durchweg, im positivsten Sinne, unaufgeregt sind, half vermutlich nicht bei der Streuung des Liedguts. In einer Zeit in der man hauptsächlich dann sicht- oder hörbar wird wenn man möglichst dumme Sachen möglichst laut in die hiesigen Onlinekanäle schwadroniert, muss ein Album, dass maßgeblich von Feinheiten lebt, zwangsläufig unter dem Radar fliegen. Es ist wie es ist.
Aber Nevergreen hat einen Haufen zu bieten. Luftige The Cure Gitarren, Pixies Bassläufe, rollende Joy Division Drums, Spuren von Nothing, The Jesus & Mary Chain, Nada Surf, DIIV, von Post-Punk, Indie-Rock, Emo und New Wave. Wer sich in diesen meist sanften, leicht verträumten und melancholischen Landschaften aufgehoben fühlt, wird sich auf Nevergreen auf Anhieb zuhause fühlen. 
Wir freuen uns sehr, dass die Band nach längerer Bühnenabstinenz, im Rahmen des Eleven Empire die Songs live in Salzburg zur Aufführung bringen wird.
https://www.facebook.com/backwardscharm