Veranstaltungen

//

Kalender

//

12.06.2017
12.06.2017
Night Viper (SWE)
Far Q (AT)

Montag, 12. Juni 2017, 20:00 UHR,

Bar




VA: Rockhouse-Bar
PREISE
Vorverkauf: 12,00€
Abendkassa: 15,00€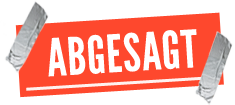 Night Viper
FOTO: 24142
Night Viper are a hot rockin' heavy metal band from Gothenburg, Sweden featuring past and present members of Church Of Misery, Horisont, Miasmal and Lethal Steele. Combining the classic metal spirit of Judas Priest with the riff intensity of Metallica, along with a big handful of rock 'n' roll attitude, they've proven to be the breath of fresh air heavy metal have been waiting for. Since their first show in 2014, they've released a single and their first full length album both through Svart Records, and have toured Europe three times and played highlight sets at festivals like Roadburn, Muskelrock, and Heavy Days In Doom Town, and played two sold-out nights in a row supporting Graveyard in their home town.  They are about record a new single and are working on material for their second album.
https://www.facebook.com/nightviperband/?fref=ts
Far Q
Als Blues-Metal könnte man den Stil der Band FarQ definieren. Beinahe schon lokale Rocklegenden, spannen sie mit melodiösen, teilweise sphärischen Übergängen den bluesigen Bogen von treibenden Metal-Riffs zu staubigen Stoner-Passagen. Instrumentale Stücke, wie auch vom vielschichtigen Gesang getragene Nummern sorgen für Abwechslung auf der Bühne. Fans sprechen von rockiger Punk Musik oder auch punkiger Rockmusik auf dem alten guten Blues basierend – urteilt selbst.
https://www.facebook.com/farqsalzburg